Philosophy Winery Brings New Vintages to Baltimore
Meet the founders of Maryland's first Black-owned, all-female vino operation, which sources grapes from several local vineyards.
December 2022
Lucien Walsh
Baltimore Magazine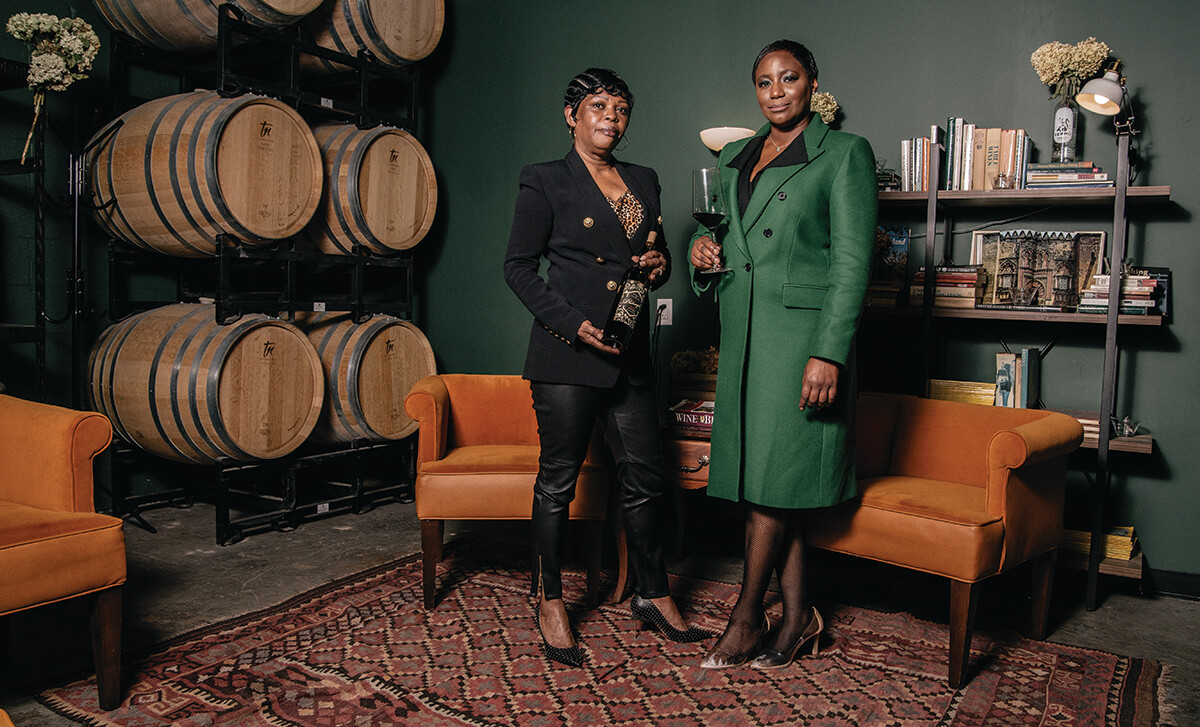 It was over four years ago that Kimberly T. Johnson decided it was time to step out as a winemaker, but in many ways, this was the culmination of a journey that began over a decade ago.

Interested in wine for years, the Baltimore native started to volunteer with the Maryland Wineries Association. "That just fueled my curiosity," says Johnson, pictured right, who eventually got a job at Old Westminster Winery in Carroll County, where the owners taught her the nuts and bolts of winemaking.

"[The Baker family] let me have a hand in everything and it taught me a lot."

To continue reading the great article, please visit Baltimore Magazine.